About MASA
Malaysia Shipowners' Association (MASA) was established in 1976 
with the main objective of protecting and promoting the interest of Malaysian Shipowners. 
As the only national industry organisation representing shipowners in the country, the Malaysia Shipowners' Association (MASA) has a central role to play in the development of the shipping industry in the country. MASA has taken this role seriously and often played key roles in highlighting issues aimed at enhancing and strengthening the development of national shipping industry.


---
Logo Rationale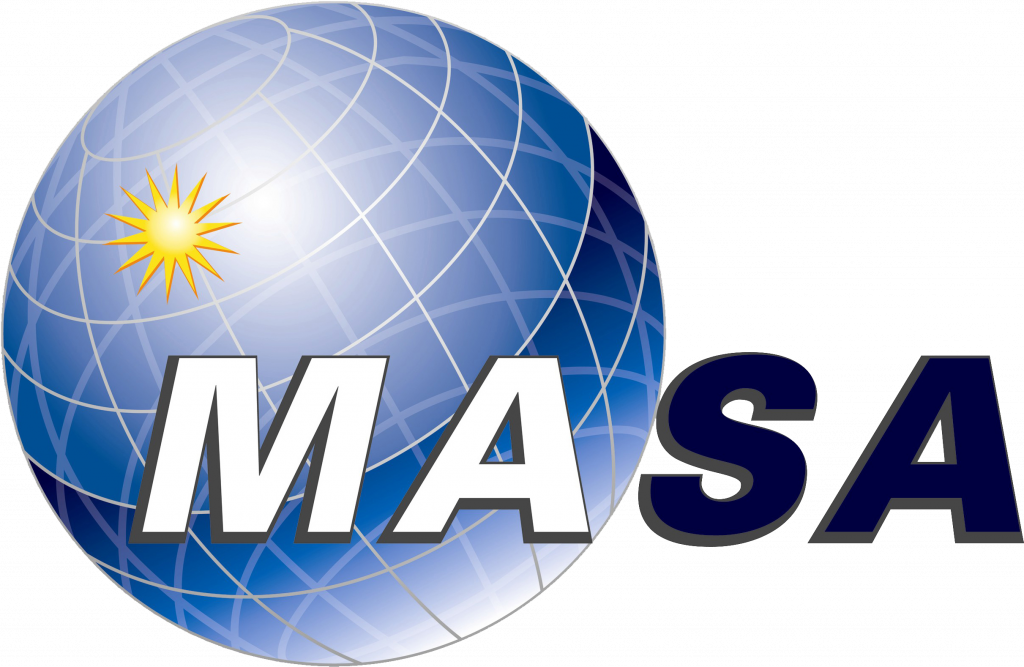 The MASA Logo depicts a blue globe of the world, while supported by a stylised typeface of MASA. The globe carries a 14-point star representing Malaysia's solidarity, identify and strength that symbolises the Group's professionalism and shining opportunities in the Shipping industry.  The bold, strong, clear and dynamic Font represents the continued commitment and growth of the Association and the strong blue type-face denotes of the Association's vigilance and perseverance in their dedication and proud association of all Malaysia shipowers. 
The Logo uses five primary colours in its creation, they are Navy Blue, Royal Blue, Sky Blue, Yellow and White. This serves as a constant reminder to its members for their continued support for the Group. The colours chosen are also the national colours of Malaysia and helps maintain national pride. 
---