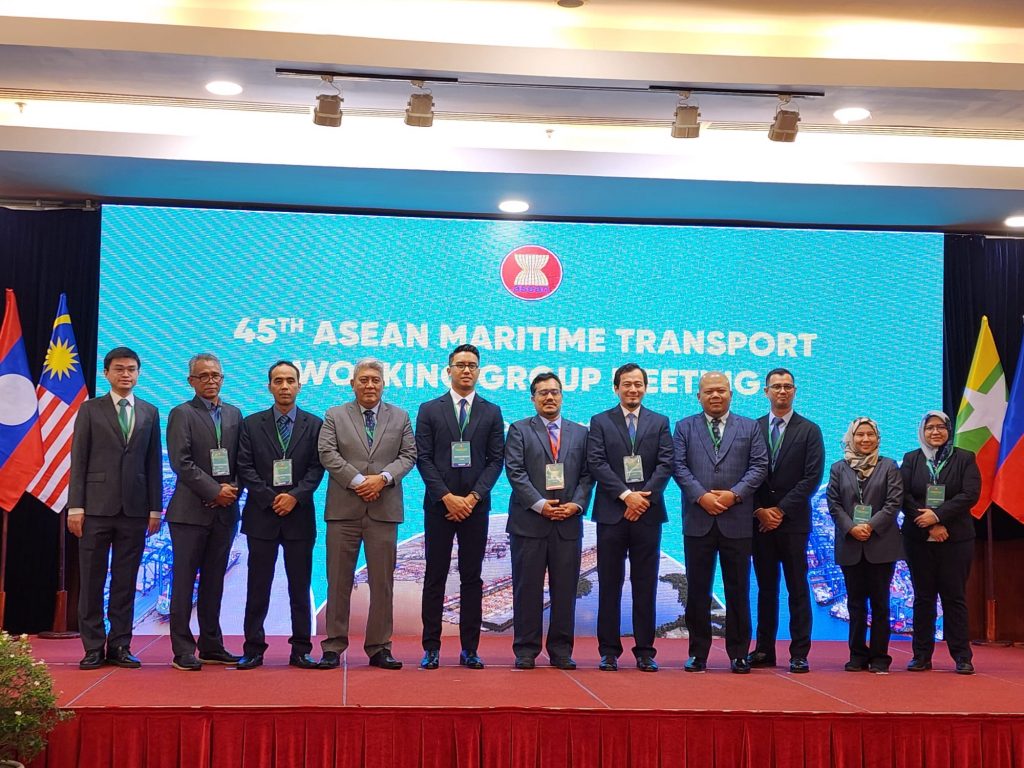 The Malaysia Shipowners' Association (MASA) Chairman, Mr. Mohamed Safwan Othman, and Secretary-General, Mr Shaharuzzaman Baharum, attended the 45th ASEAN MTWG Meeting as part of the Malaysian delegation in Vietnam from 17 to 19 October 2023.
The meeting is a bi-annual meeting that discusses the maritime transport policies and initiatives between Member States of the Association of Southeast Asian Nations (ASEAN). The Malaysian delegation is led by Mr. Mohd Fazril bin Mohd Zubir, Principal Assistant Secretary from the Maritime Division of the Ministry of Transport Malaysia. Also present are the representatives from the Malaysian federal port authorities, the Maritime Institute of Malaysia (MIMA), and other related agencies.
MASA served not only the delegates of Malaysia but also supported the Federation of ASEAN Shipowners' Association (FASA).
The critical implementation of the Same Risk Area under the Guidelines on Risk Assessment (G7) under the International Convention for the Control and Management of Ships' Ballast Water and Sediments remains MASA and FASA's main concern, as the date of implementation is nearing.
Towards this end, MASA supports the initiative by the governments of Malaysia, Indonesia, and Singapore, which is currently working on the implementation of SRA in the near future.