MALAYSIA SHIPOWNERS' ASSOCIATION (MASA) COURTESY VISIT TO MARINE HEADQUARTERS, MARINE DEPARTMENT MALAYSIA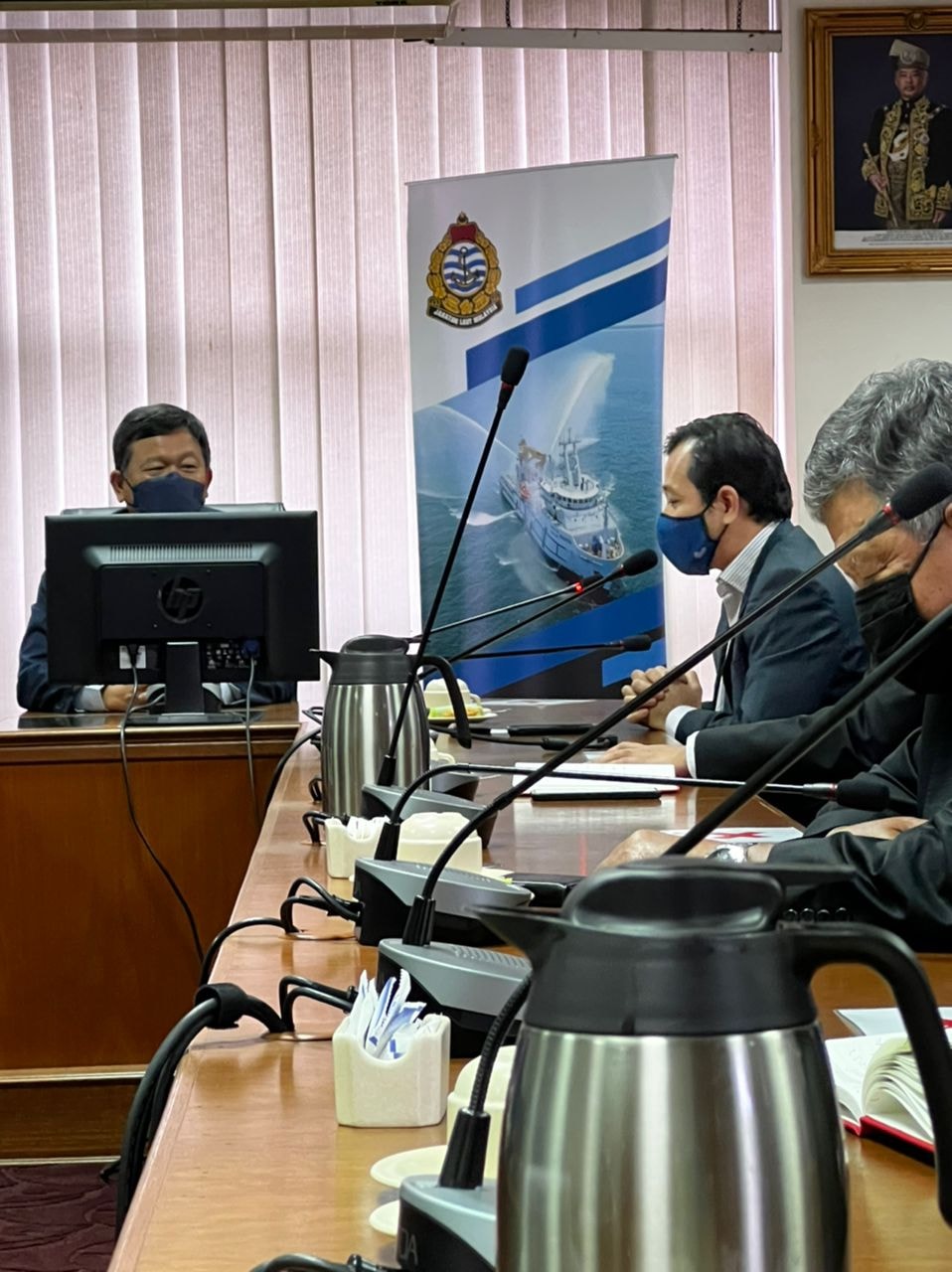 PORT KLANG, 26th January 2022 (Wednesday) – The newly-appointed Malaysia Shipowners' Association (MASA) Chairman, Mr Mohamed Safwan Othman together with Executive Committee (EXCO) members paid a courtesy visit to the Director-General of Marine, YBhg. Dato' Hj. Baharin Dato' Abdul Hamid in his office at Marine Headquarters in Port Klang.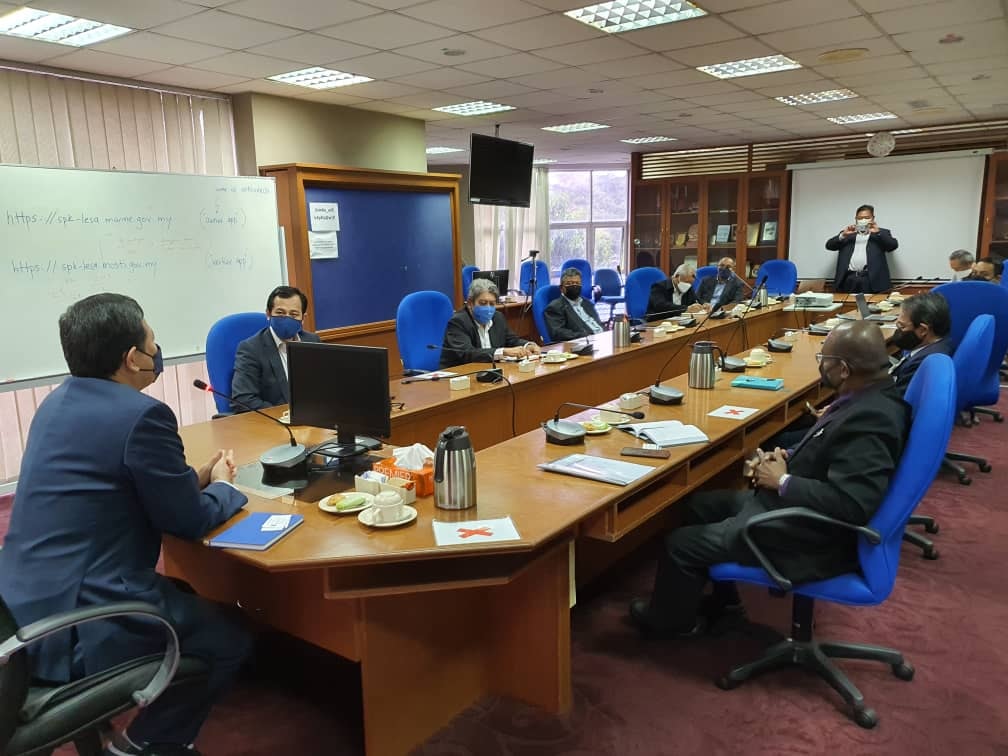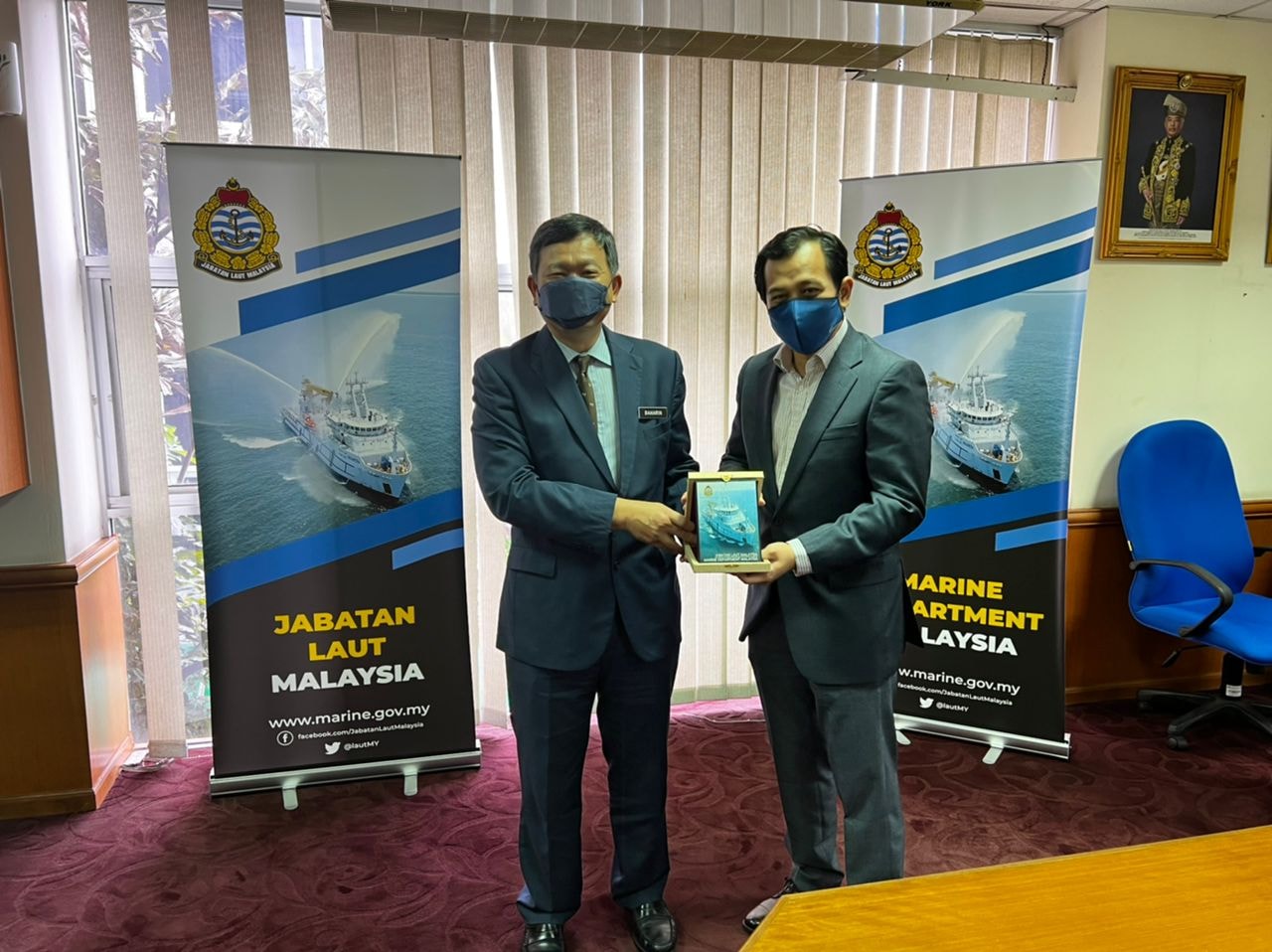 Various matters were jointly discussed by both parties in the meeting. Among them involved bilateral strategic cooperation between MASA and Marine Department Malaysia (MARDEP) in the development of Malaysia's maritime and shipping industry as well as pending issues raised by MASA during previous engagements with MARDEP.
YBhg. Dato' Director-General of Marine assures his full commitment to provide the best service and in turn drive Malaysia's maritime economy.
Hopefully this meeting will benefit the development of Malaysia's maritime industry and shipping sector in the future.