MASA Chairman courtesy visit to Transports Minister YB Datuk Seri Ir. Dr Wee Ka Siong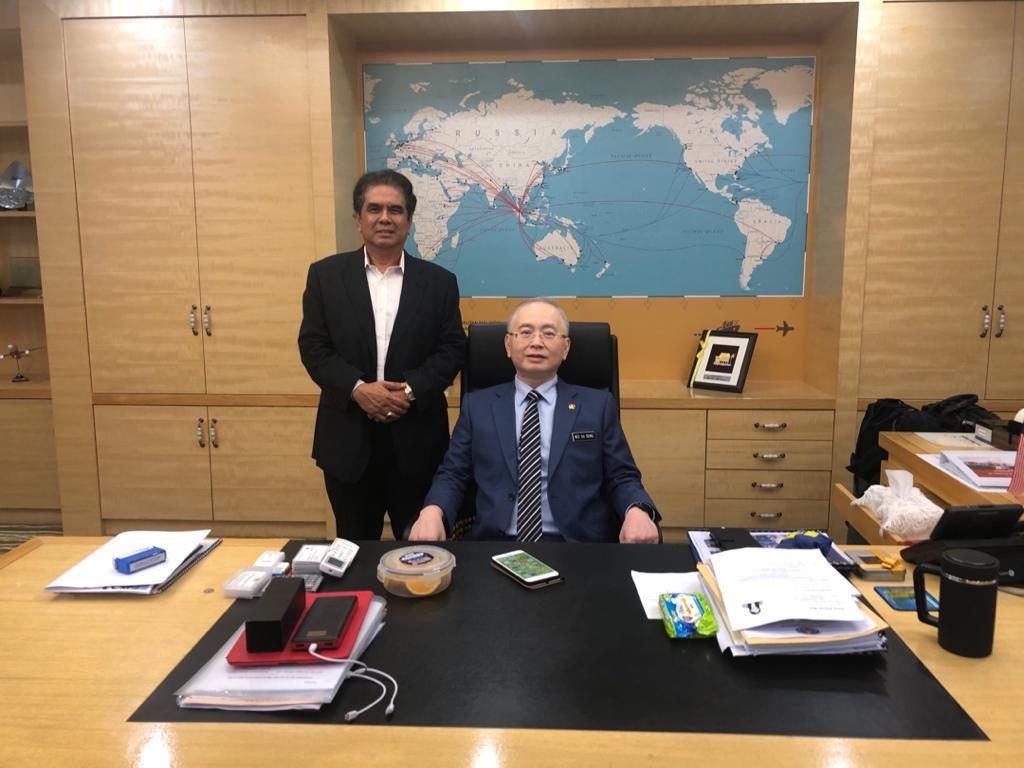 Friday, 17 Jul 2020
Transport Minister Datuk Seri Dr Wee Ka Siong received a courtesy visit from the Malaysia Shipowners Association (MASA) Chairman, Dato' Ir Abdul Hak Md Amin today.
MASA as a national industry organisation representing shipowners in the country is committed to play a significant role in both domestic and global shipping industry, and to further strive for Malaysia to become a successful maritime nation.
During the visit, Dato Ir. Hak shares the current affairs and issues relating to the shipping industry including the Malaysia Shipping Master Plan in strengthening and revitalising the Malaysian shipping industry.
Among the issues discussed were the declining of national fleet from the heyday of 14 million tonnes to almost halve, the influx of foreign ships in our domestic trade, the control of DSL (domestic shipping licences to foreign ships) issuance and the reinstatement of cabotage policy.
Another significant subject brought up were the human capital development and the lack of training berths onboard our local ships due to depleting national tonnages.
Dato Ir Hak took the opportunity to thank the good office of YB Minister for supporting the waiver of the corporate tax Act 54 that was recently granted by MOF for another three years period from January 2021 to Dec 2023.