Universiti Malaysia Terengganu (UMT) Online Forum: "TOGETHERNESS IN MOVING FORWARD FOR MARITIM GLOBAL COMPETITIVENESS"
Dear Esteemed MASA Members,
Good day & hope all in good health.
We would like to extend Universiti Malaysia Terengganu (UMT)'s invitation to participate in an online forum titled "Togetherness in Moving Forward for Maritime Global Competitiveness", in which MASA Chairman Dato' Ir. Abdul Hak Md Amin is invited as one of the panellist.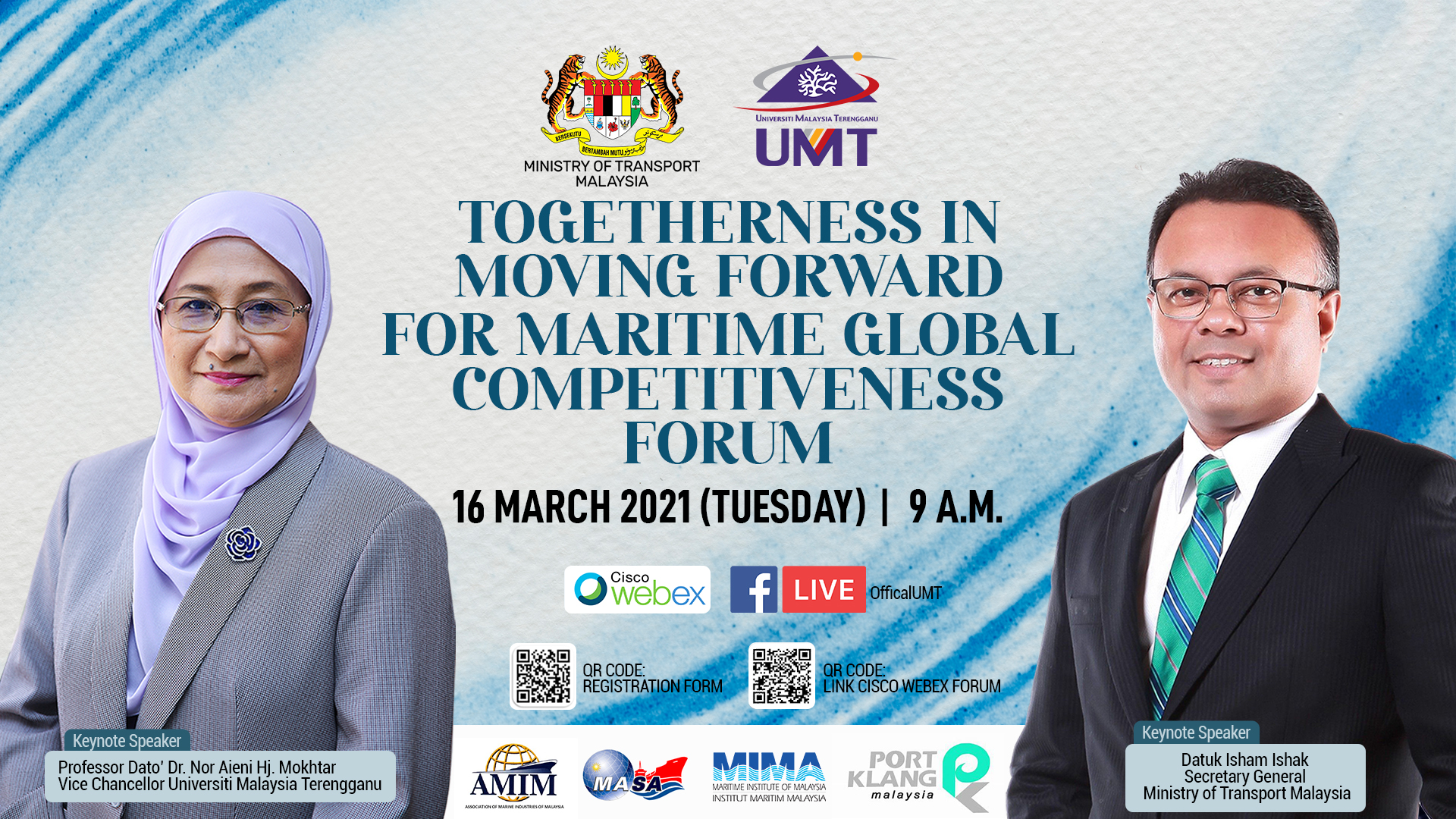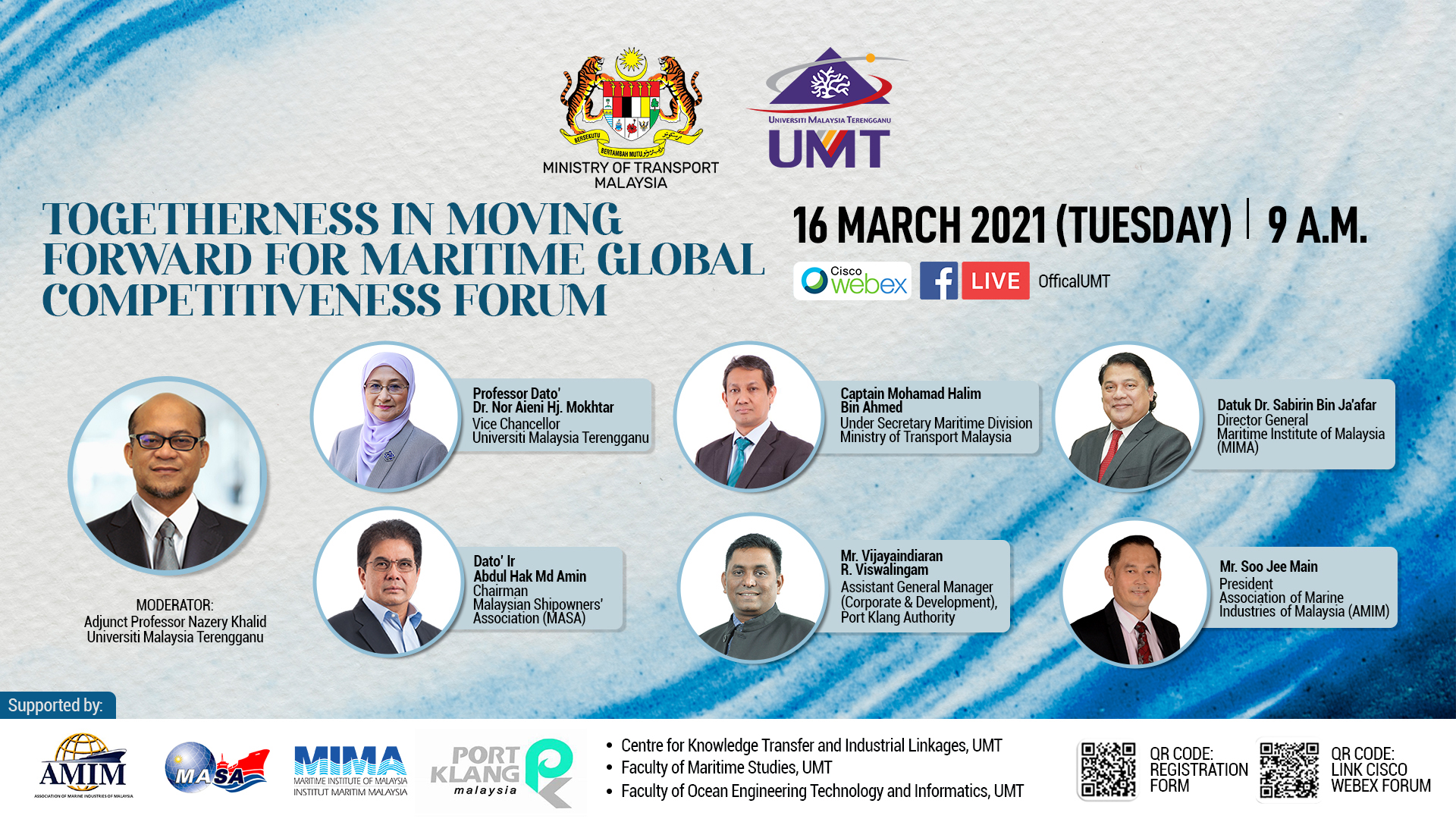 The programme tentative is attached for your kind attention and reference.
Date          : 16 March 2021 (Tuesday)
Time         : 00 am
If you're interested to join, please register directly at https://forms.gle/ZmoUSrkJaT2K79Uf9.
For more information and further queries, please contact UMT's personnel: 
Prof. Madya Datin Dr. Norhayati Hj. Shariff (Penyelaras, ICoE Kluster Maritim) 019-730 3233/ 09-668 4599 dnoor@umt.edu.my
En. Muhd Nurazuar Mohammad Razmi (Penolong Pendaftar) 016-960 6500/ 09-668 4923 azuar.m@umt.edu.my
Thank you and regards,
"Towards Maritime Excellence"
MASA Secretariat