Vessel shortage delays shippers
Tuesday, February 23rd, 2021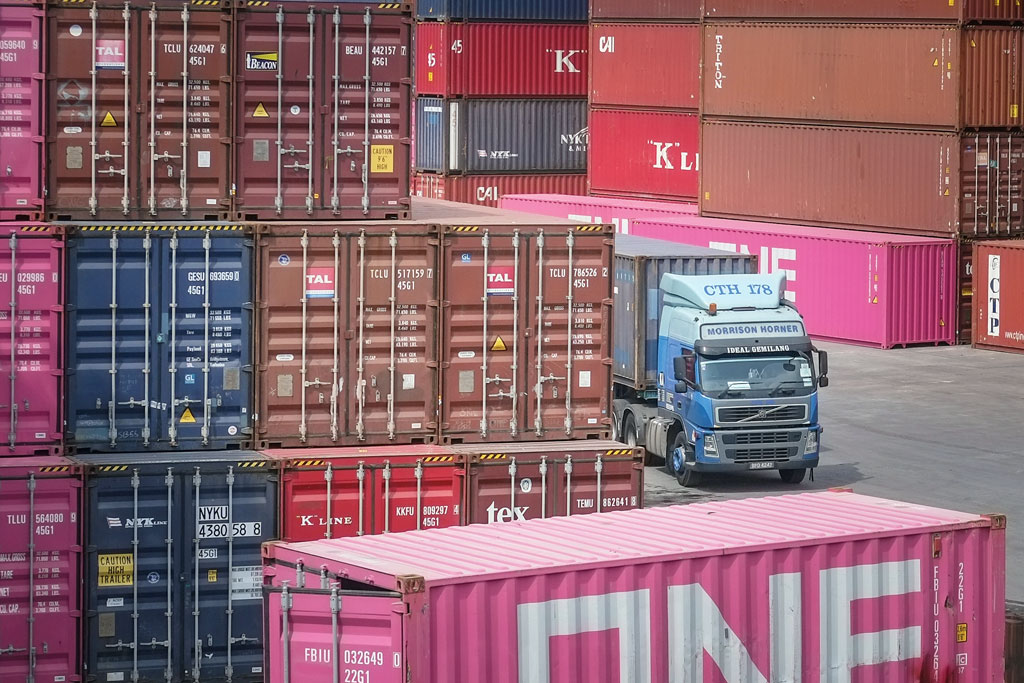 MALAYSIAN shippers are scrambling to secure containers from any available shipping services at premium rates, or have to rely on air freight for urgent shipments due to container and vessel capacity shortage.
The space and vessel shortages are mainly for trade with Australia, Europe, the US and Japan, said Malaysian National Shippers Council (MNSC) chairman Datuk Dr Ir Andy Seo.
"Concerns have been raised that the shortages will further peak once companies in China go back to full operations after the Chinese New Year.
"This issue is further exacerbated as shippers are also hit with skyrocketing freight rates and port congestion, especially in Port Klang," he told The Malaysian Reserve (TMR).
Based on feedback received from shippers, freight rates are now much higher between US$6,000 and US$10,000 (RM40,500) per container compared to US$55-US$300 per container before the pandemic.
Seo said shippers face difficult decisions daily on whether to ship and incur high export costs or not to ship and lose their export markets.
He stressed that the high freight rates are also forcing foreign buyers to delay their orders, hoping that the shipment costs will decrease in coming months, thus shippers are losing out on export revenue.
"The port congestions and terminal disruptions in Port Klang are not just caused by ports trying to funnel large numbers of containers through their gateways, but also due to inadequate port equipment and bottlenecks faced in Customs clearance for import shipments requiring inspections by other government agencies (OGAs).
"The port congestion has led to significant shipment delays of between two and three weeks which has caused a ripple effect throughout the supply chain and it will eventually impact the businesses and consumers worldwide," he added.
Following MNSC's discussion with the Ministry of Transport and respective government agencies held on Dec 28, 2020, it was agreed that more coordinated efforts are needed among all stakeholders to address the port congestion issues at least within the control of Malaysian authorities and the private sector.
"We note that efforts have been undertaken by various parties, which include the establishment of a task force comprising Royal Malaysian Customs and OGAs with Westports Holdings Bhd and Northport (M) Bhd to facilitate and expedite the inspection of containers, and both terminals are working to increase port equipment, systems and facilities to cater to the high volume of containers.
"However, we urge the government to expedite these improvements to ensure a more coordinated and cohesive effort is carried out to enable faster turnaround of container clearance at the ports," he said.
Seo said there are no winners from port congestion and transport logistics networks are being impacted by it.
"The biggest losers, while these issues continue, will be importers and exporters, cargo owners and, ultimately, end-users.
"Therefore, MNSC calls on the government's support to assist shippers during this critical time, especially by providing more tax incentives such as tax rebates, double tax deductions and to expand the temporary relief offered under the Market Development Grant for the reimbursement of logistic costs related to exports to include reimbursement claims for import shipments," he said.
Meanwhile, Malaysia Shipowners' Association (MASA) chairman Datuk Ir Abdul Hak Md Amin said Covid-19 infected the shipping crews that led to the loss of sailings and schedule punctuality.
"The infected crew needs to be replaced by another certified person. You need only one crew to get infected, and this will lead to between 10 and 14 days of downtime. In the end, the cargo delivery was delayed.
"Not to mention the additional cost that shipping companies need to bear. These were more significant to container shipping where 'punctuality and as per published schedule' is the name of the game," he told TMR.
He said the port operation efficiency and port productivity were negatively affected, creating serious port congestion for ships waiting to berth up to between five and six days, as well as container yard congestion.
"As a result, domestic containers again suffered from loss of sailings and liner schedule punctuality was upside down.
"The domestic containers turnaround days were lengthened as the East Malaysian consignees needed extra days to clear their cargo, resulting in a longer container turnaround time and certain carriers experiencing temporary container shortage at the major load ports like Port Klang and Penang," he explained.
Unlike the long-haul container shipping freight, the domestics trade freight level remains largely the same because most of the domestics container shipping lines are dedicated Malaysia-based containers operators, and their containers are circulating between East and West Malaysia ports only.
"It's time for the policymaker to rethink to reinstate the cabotage policy. Imagine if there are no dedicated domestic container shipping lines around, surely the local exporters and importers will have to pay exorbitant freight charges and there is also a strong likelihood the East Malaysia supply chain would be at risk," Abdul Hak said.
It is likely these challenges due to the pandemic faced by MASA members may persist until the second half of 2021, unless the herd immunity can be achieved earlier, he added.
MASA also urged the government to consider local seafarers, port officers, cargo surveyors, shipping agents, mooring gangs, pilots and classification surveyors to be vaccinated first as marine transportation services are classified by Malaysian law as essential services.
— Source from The Malaysian Reserve by NUR HANANI AZMAN / Pic by ARIF KARTONO